Porsche x Star Wars ballistic capsule Model Hits 'Rise of Skywalker' Red Carpet
The Tri-Wing S-91x Pegasus Starfighter spaceship, the second collaboration between Lucasfilm and the carmaker, will appear in a future 'Star Wars' project.
One wouldn't think that a Porsche in the Star Wars universe makes sense, as it would be tough to get a tune-up off-world. But a new collaboration between Porsche and Lucasfilm, for the new film Star Wars: The Rise of Skywalker, is actually the second time the two companies have worked together on the design of a spacecraft.
Torra Doza's "Blue Ace" spaceship, which featured in the 2018 animated series Star Wars: Resistance, was based off of Porsche's late-'60s 917 race car, right down to the classic blue and orange Gulf livery paint scheme. "For Resistance, that show based on racing ships and for every one of the characters we loosely based their racing fighters off of certain types of racing cars. Torra's ship was based off of that exact 917,» said Amy Beth Christenson, art director at Industrial Light & Magic (ILM).
This time around, for the release of Rise of Skywalker, the two companies have come together to create the Tri-Wing S-91x Pegasus Starfighter, a craft whose design leans towards the future. The Tri-Wing was developed over a period of six weeks as a collaboration between the Porsche design studio in Weissach, Germany, and ILM's design studio in San Francisco. The design brief was simple: Blend the design of the X-Wing, Y-Wing and U-Wing fighters with that of the new Porsche Taycan. The result was shown alongside the Taycan as a finely detailed, five-foot-long model at the Rise of Skywalker premiere Monday night in Hollywood.
"We have to give the ship a personality, so we say it's a good guys ship, so it can't be completely black, like Darth Vader's ship — we wanted it to be more friendly. We didn't want to make it a Porsche car with wings," said Lucasfilm vp and executive creative director Doug Chiang on the red carpet at the premiere. "We talked about the idea of it being like a sports car spaceship, and what does that mean? It means that the shapes have to be very streamlined and you need a big engine to convey power." Due to time constraints, though, the Tri-Wing didn't make the film's final cut. "It will live on in future projects," said Chiang.
There is a lot of Porsche in the design language in the Tri-Wing: a front fascia reminiscent of the car's air curtains and the eight headlights on the Taycan; a rear louvered grid and light bar inspired by the current 911; and, in a callback to the flat-12 engine of the 917's engine bay, the same circular-shaped cooling wheel is reminiscent of where the droid sits, which is a wonderful Easter egg for both Star Wars and Porsche race car fans, of which there is a lot of overlap.
The teams also applied a Teutonic design criteria to the interior of the Tri-Wing, meaning the design follows a principle characteristic of the Porsche brand — that all the elements have a clear function and purely visual features have largely been dispensed with. So the instruments in the cockpit are aligned with the driver's axis and there is a low-slung seating position, which Porsche says is reminiscent of their million-dollar Porsche 918 Spyder supercar.
"While the product tonight only goes back two months, the relationship between Porsche and Lucasfilm and Star Wars goes back three years. It took us this long to find something authentic to work on together." said Klaus Zellmer, president and CEO of Porsche Cars North America, which debuted the Taycan's 4S variant at the L.A. Auto Show earlier this month. (It will hit dealership floors soon.)
www.thewimn.com/movieiflixstar-warsepisode-ix-watch-the-rise-of-skywalker-2019-online-full-for-free-hd
"We don't think it will be an immediate sales tool," added Zellmer on the red carpet at the premiere. "For us, the bigger exercise is building the brand. Brands tell stories, and with Porsche and Star Wars, it's two rather successful brands telling their stories around a passion for design."
[MovieIflix]~[Star Wars:Episode-IX] Watch! The Rise of Skywalker [2019] Online Full For Free-[HD]
Escribe tu comentario
Comentarios
En esta lujosa y millonaria zona residencial en España vivía Emilio Lozoya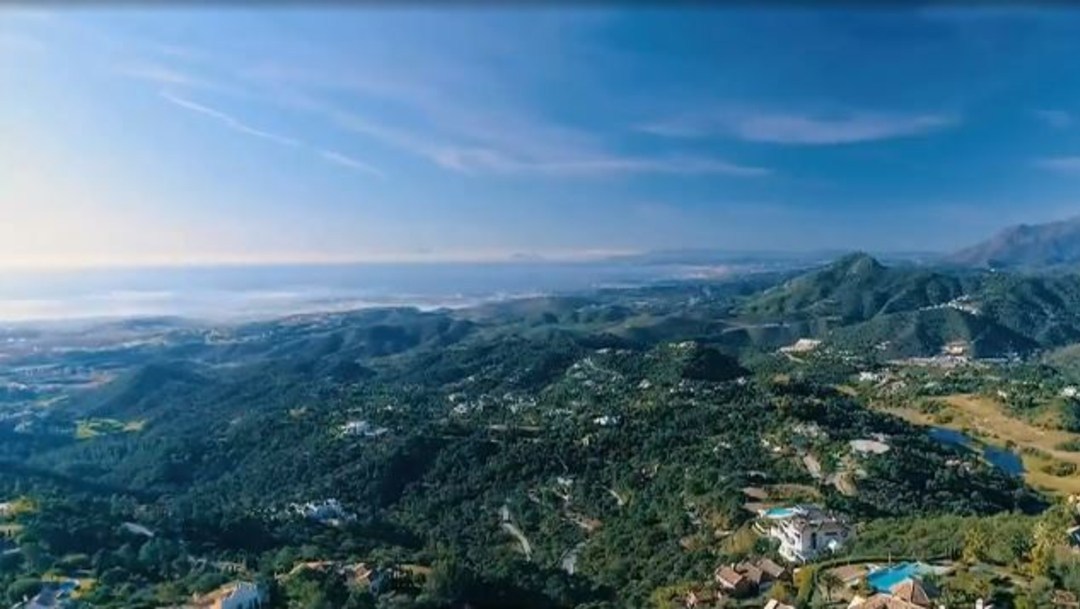 "La Zagaleta", es el fraccionamiento de super lujo de España en donde fue detenido Emilio Lozoya, exdirector de Petróleos Mexicanos (Pemex).
Está ubicada a 20 kilómetros de Marbella, en la Costa del Sol, paraíso del turismo europeo.
Setareh Mohregi, empleada de empresa inmobiliaria, comentó: "La Zagaleta se considera la urbanización más exclusiva a nivel europeo y me puedo atrever a decir que a nivel mundial".
Tiene vista ya sea al Mar Mediterráneo, a las costas africanas o alguno de sus dos campos de golf de 18 hoyos.
Cuenta con una casa club y un club hípico, y atención personalizada de 100 empleados.
Setareh Mohregi, empleada de empresa inmobiliaria, señaló: "El cliente que quiere La Zagaleta busca la privacidad y quiere pasar desapercibido".
La Zagaleta es inaccesible para cualquier visitante.
De acuerdo con un video publicitario, el propio fraccionamiento selecciona a los supermillonarios que viven ahí.
Setareh Mohregi, empleada de empresa inmobiliaria, dijo: "Hay villas que pueden empezar por los 3 millones 900 mil euros con una parcela, en torno de 5 mil y unos 600 metros cuadrados de casa hasta la de 32 millones de euros que tiene 14 mil metros cuadrados de parcela y unos 3 mil 800 de casa".
Sus 240 mansiones disponen de 900 hectáreas de terreno.
Los nombres de los propietarios permanecen anónimos.
Setareh Mohregieri, empleada de la empresa inmobiliaria, indicó: "alberga 420 villas en total, de las cuales están ya construidas 240".
El diario "El País" lo define como el vecindario más exclusivo de España, donde viven empresarios, futbolistas y multimillonarios de Silicon Valley.
No se sabe en cuál de sus villas se alojaba el exdirector de Pemex, Emilio Lozoya, antes de ser detenido.
Fuente: Noticieros Televisa
Escribe tu comentario
Comentarios
Kansas City son los Jefes del Super Bowl LIV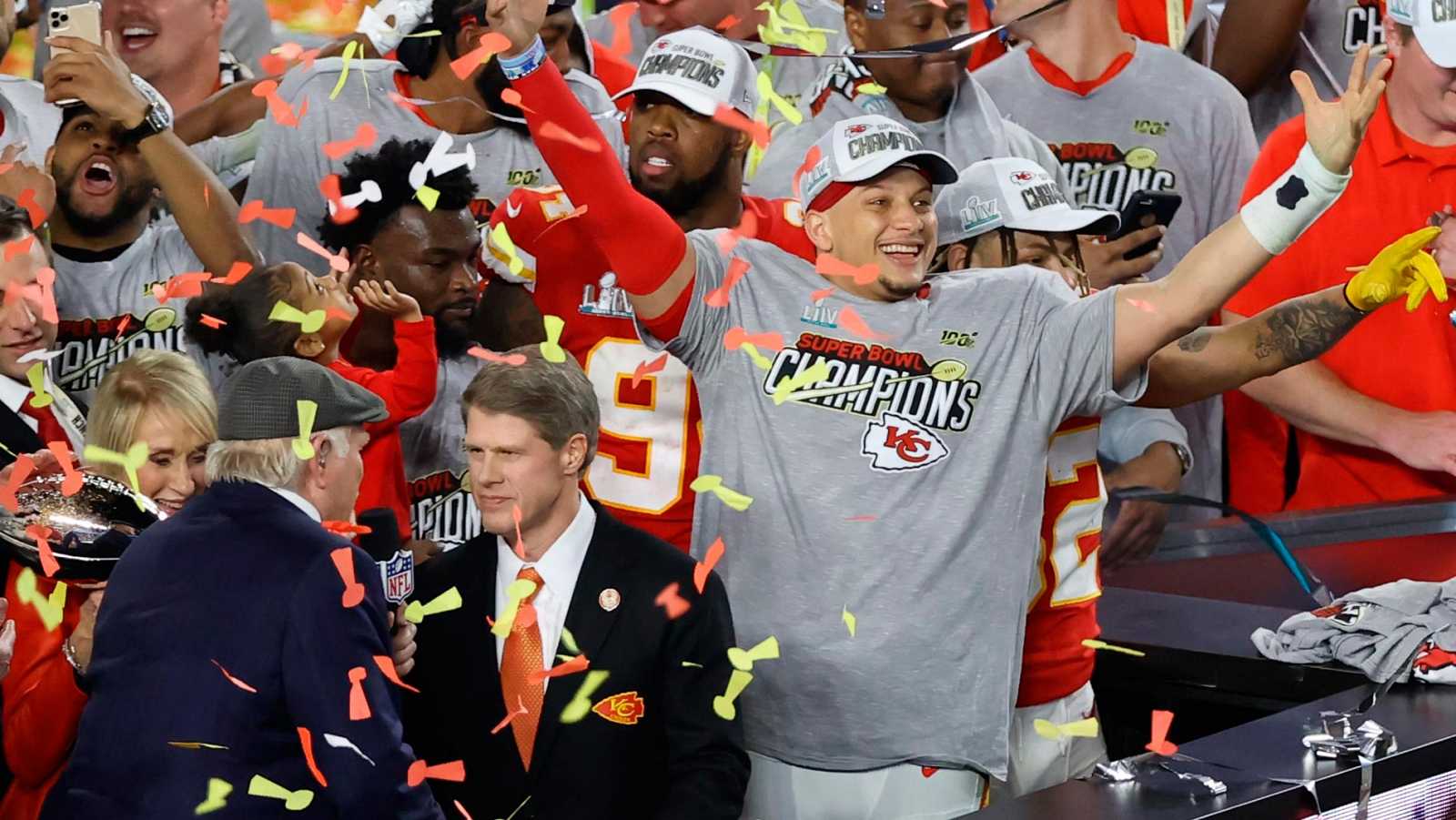 Los Jefes de Kansas City son los campeones del Super Bowl LIV al vencer por marcador de 31-20 a los 49ers de San Francisco en un partido donde los pupilos de Andy Reid se repusieron en el último cuarto de una desventaja de 10 puntos.
La defensiva de San Francisco impuso condiciones en los primeros tres cuartos del partido, incluso Mahomes fue interceptado en el inicio del último cuarto, sin embargo, los de San Francisco se desmoronaron y recibieron 21 puntos sin respuesta en los últimos seis minutos de partido.
De tal modo, los Jefes llevarán a sus vitrinas el segundo trofeo Vince Lombardi de su historia, mientras que San Francisco fracasó en el intento de alcanzar a Nueva Inglaterra y Pittsburgh, las franquicias más ganadoras de la liga.
Fuente: Excelsior
Escribe tu comentario
Comentarios
How DPs over 'Joker,' '1917' or More Took over Weather in accordance with Capture Perfect Shot: «It's Stressful, But Thrilling»
With each film offering up its own particular challenges, from high tides to a 73-foot telescopic crane for a single shot, the five Oscar-nominated cinematographers share their most difficult moments to capture onscreen.
In Martin Scorsese's lengthy crime epic with the many technical feats, the director still managed to surprise cinematographer Rodrigo Prieto. The challenging scene he didn't anticipate: a quick shot of Frank Sheeran (Robert De Niro) helping Jimmy Hoffa's (Al Pacino) Teamsters push some taxis into the Chicago River. Scorsese's vision for the scene required operating the camera from a crane that could fly over the action. «This was a big challenge, because [after] take one, now the taxis are in the water,» says Prieto. «What if something went wrong and now you have to do another take?» Turns out, the answer was they'd have to wait three hours while a crane on a barge reset each car before going again. «So really, we had one shot at it,» he says. Which is why, when the first taxi got stuck and barely made it into the water before the camera passed, Prieto kept going. «The camera move ended up being slower than Scorsese expected, but the struggle made it realistic,» he says.

Quentin Tarantino's love letter to Hollywood is full of thrilling sequences, but none of those are the scenes that kept cinematographer Robert Richardson up at night. Instead, his most challenging scene featured a tricky camera move that started with Rick Dalton in the pool rehearsing his lines and flew back over the house to capture Roman Polanski and Sharon Tate racing off to the Playboy Mansion. «I had nightmares about this shot for weeks, never actually believing we could accomplish it,» says Richardson. This speedy shot is not a handoff to visual effects, but one single camera move that was accomplished after scouring every option ­— a 73-foot telescopic crane that could move the camera to every position it needed to be in, from closely settling in on Dalton to whisking over homes. Says Richardson, «I am proud of what we did as a team and believe it adds to the vocabulary of Once Upon a Time in Hollywood.»

Joker cinematographer Lawrence Sher's greatest challenge in filming Todd Phillips' dramatic thriller was chasing magic hour, the window of time with golden light between when the sun has dropped below the horizon and true night. «The juxtaposition of color that happens [at that time of day] is beautiful and ethereal,» says Sher. With such a short amount of time to get the shots accomplished, Sher says rehearsals earlier in the day ran «like a military operation» to make sure everyone had their duties down pat. «Any hiccups or mistakes, and it's over,» he says. «The time has passed and the door is closed. It's stressful but thrilling, and when it works, it's worth it. As they say: No risk, no reward.»

The Lighthouse cinematographer Jarin Blaschke didn't just face technical challenges with a tricky scene in which a pursued Robert Pattinson launches a boat during a brutal storm. «The scene could only be shot with a particular alignment: high tide for a water source to create crashing waves, dusk for proper exposure ratios and an overcast day,» Blaschke says. But even when the scene's environmental needs aligned, the equipment just wouldn't cooperate. High artificial winds and a faulty rain deflector made the camera difficult to operate, forcing the crew to retry the scene several times across three different days. Says Blaschke, «We lost our dusk-tide-overcast window a few times, and it took ages to accomplish this scene.»

When shooting a film that's meant to look like one continuous shot, every scene is equally difficult, says 1917 cinematographer Roger Deakins. From camera movements to lighting to choreography, each component of the film had to come together seamlessly to create the whole. «I can honestly say, every section was difficult,» Deakins tells THR. Since the film takes place on the battlefield, one of the most important aspects of filming was something that production couldn't control, no matter how much they wished they could: the weather. «The film was shot in the U.K. after all!» he jokes.

Putlockers-[Episode-IX HD ]-Watch! Star Wars: The Rise of Skywalker [2019] Online Full For Free
Escribe tu comentario
Comentarios