Martin Scorsese on price of Not Knowing Director's Identity Before Seeing Their Films
At the New York Film Festival, the Oscar winner talked about filmmakers he admires, the «danger of a demagogue taking over America» and the exit of the fest's outgoing director Kent Jones.
Martin Scorsese on Saturday revealed why he doesn't like to know a director's identity before watching their work and more about his love of film before giving New York Film Festival director and collaborator Kent Jones a sentimental sendoff during a packed panel discussion at the event.
Held at the Lincoln Center's Alice Tully Hall and hosted less than a day after the high-profile premiere of his latest film, The Irishman, Scorsese took a few minutes during the nearly hourlong event to touch on his experience viewing Joanna Hogg's directorial debut Archipelago. While elaborating on his admiration for Hogg's use of landscape, the Wolf of Wall Street and Taxi Driver helmer digressed to explain why he values viewing the art before the artist. «She's amazing, Hogg,» Scorsese told Jones. «I just didn't know her. I didn't realize who made the picture. I had no idea if it was a man, woman, whatever. And it's so great you can see films that way and not know who did it, and then find out. So you can look at it as art in and of itself, for itself.»
Hogg was just one among several filmmkaers whose work the Oscar winner praised during the event, which saw Scorsese and Jones analyzing various cinematic elements, styles and devices of a handful of notable films. While time constraints meant selected scenes from the 2016 Romanian film Sieranevada and the 1965 Nazi-occupation drama …and the Fifth Horseman Is Fear weren't shown, the two did dissect scenes from Ari Aster's horror hit Hereditary and the 1954 Hugo Haas-directed Bait alongside Scorsese's discussion about Archipelago.
NY Film Festival: Scorsese Praises Netflix for Backing «Costly Experiment» of 'The Irishman'
Scorsese lauded Haas for his ability to craft films that were more pure and inventive despite — or rather, in light of — a smaller budget, while the performances in Hereditary earned compliments of «dynamic» and «astounding.» The Irishman director was also particularly fond of Aster's ability to create what he saw as a family-driven narrative that doubled as horror and drama.
«It's horror, but it's more than that,» Scorsese said of Aster's feature-length directorial debut. «For me, when you take the horror out, it still works. But the horror elements, how should I say this — they shock you in a good way. They shock you into an awakening of the real pain of these people.»
Beyond the chance to hear Scorsese commend directors living and deceased, the event ultimately offered a relaxed but intimate look at how he approaches and values producing and consuming cinema. With a succinct frankness, Scorsese declared that when it comes to moviemaking, «what it really takes is desire and obsession.» As for how you define a good or bad movie, what may not be «a good film» may still be good art, and who decides either matters.
«For a film 'that works' or 'doesn't work,' I mean — for who?» Scorsese said.Amid the panel's more intensive discussion, there were a few moments of hearty laughter. That included an aside about Bait star Cleo Moore's six-week marriage to former Louisiana Gov. Huey P. Long's son, which became a reference to both All the King's Men and a more subtle jab at Donald Trump. (All the King's Men is a Pulitzer Prize-winning novel by Robert Penn Warren based on Long that was adapted for the big screen first in 1949 and again in 2006.)
«It's [a film] about the danger of a demagogue, uh… taking over America,» Scorsese said of Robert Rossen's 1949 version, while pointedly looking at the audience. «It's very important for understanding fascism and totalitarianism and authoritarianism and very important in terms of the psyche of the country at the time.»
For all its deep-diving on directorial work, the hourlong panel focused very little on Scorsese's latest film and first for Netflix, The Irishman, a three-and-a-half-hour drama chronicling the life of mob hitman Frank Sheeran (played by Robert De Niro) and his role in labor leader and longtime friend Jimmy Hoffa's (Al Pacino) disappearance.
While attendees may not have gotten any direct insight into his creative approach on The Irishman, Scorsese did take the time to share what he loved about Jones' approach as the New York Film Festival's director following news that Jones would be stepping down from the role at the end of this year's event.
«In 1963, when this thing first started, I couldn't afford the tickets, but it was the most remarkable thing to happen in New York,» Scorsese said. «But there's something about the excitement of those first years that I only felt again when you took the reins here. … It's a real love of cinema, and it was expressed to me under your guidance during this time.»
Escribe tu comentario
Comentarios
'The Cave' Filmmakers Offer Update of Director Feras Fayyad's Visa Struggles
The two-time Oscar nominee was detained in Copenhagen by immigration police this week and handled with "unnecessary force."
Feras Fayyad, the two-time Academy Award nominee behind Last Men in Aleppo and The Cave, has yet to be able to secure an extended U.S. visa — despite his recent Oscar nomination for best documentary and multiple other awards.
The Cave, distributed by National Geographic Documentary Films in the U.S., has earned the Syrian filmmaker universal acclaim, so has visa struggles have not gone unnoticed. This week alone, the TV Academy and the International Documentary Association were among the entertainment organizations that implored the State Department to grant Fayyad entry.
Still, efforts to get him to the U.S. have been unsuccessful. The Cave producer Sigrid Dyekjaer offered an update on his efforts during a Friday panel for The Cave at the Television Critics Association, saying that Fayyad had been detained by immigration police.
"Things escalated two nights ago when I got a phone call at 12.30 a.m," said Dyekjaer. "Feras had been detained on his way into Copenhagen by immigration police. I rushed to the airport. Feras told me the police used unnecessary force in detaining him. The past month has been a lot for a man who has been imprisoned and tortured in Syria."
Dyekjaer went on to say that Fayyad plans to go back to the U.S. Embassy in Copenhagen early next week to resume his efforts. She listed off a number of other entertainment organizations that have made petitions on his behalf.
Read the full statement below:
We were hoping that Feras Fayyad could be here with us today.
As has been widely reported, in December Feras was denied an extended U.S. visa by the U.S. Embassy in Copenhagen and has missed several industry events, including the IDA Awards and Cinema Eye Awards.
He has had quite the ordeal these past weeks.
While waiting on the U.S. Embassy in Copenhagen to grant him another appointment, Feras received news that his aunt's house was bombed and his parents' and childhood home was in the line of fire in Syria.
As the oldest of 10, he feels a great responsibility for his siblings and his parents. So, instead of continuing to wait on the embassy, Feras went to Turkey to be as close to his family as possible and help in any way he could.
The past few weeks for Feras have been filled with a lot of fear. A lot of anger. A lot of anxiety.
He remained in Turkey until two days ago, when we had positive indications the embassy was willing to revisit his case.
Feeling his family is out of immediate danger for now, Feras decided to return to Denmark.
However, things escalated two nights ago when I got a phone call at 12.30 a.m. Feras had been detained on his way into Copenhagen by immigration police.
I rushed to the airport. Feras told me the police used unnecessary force in detaining him. The past month has been a lot for a man who has been imprisoned and tortured in Syria, and whose family is under threat and has siblings spread all over Europe.
Feras was distraught, exhausted and felt discriminated against. The police eventually released him into my care.
thehollywoodunlocked.com/putlockers-hd-watch-dolittle-2020-online-full-for-free
After this ordeal and given there was no way to get here by today, Feras is instead spending the weekend with his 5-year-old daughter – who hasn't seen him in over six weeks.
Our next step is to go back to the embassy early next week and try again for the necessary visa so he can come to the U.S.
National Geographic has been communicating with the U.S. State Department, and we have had an overwhelming show of support from the documentary community and entertainment industry at large, including:
• The Academy of Motion Pictures, Arts and Sciences
• The Television Academy & The National Academy of Television Arts & Sciences
• The Director's Guild of America
• The International Documentary Association
• The Minister for Culture of Denmark
• The Danish Film Institute
• The association of Danish Film Directors
Feras is a filmmaker, but first and foremost he's a Syrian. THE CAVE is a very personal film. It is dedicated to his seven sisters. To his daughter. To the unnamed women he witnessed being jailed and tortured in Syrian prisons because they're women.
His voice is important and it deserves to be heard, now more than ever. After all, we are talking about a brilliant filmmaker who is now a two-time Academy Award nominee — and my dear friend.
Feras — and all of us — thank you all for your continued support.
Escribe tu comentario
Comentarios
Shawn Levy's 21 Laps in conformity with Produce Real-Life Soccer Drama 'Shared Wisdom'
Kyle Patrick Alvarez will direct the true story about the 2017 Margaret Long Wisdom High School boys soccer team comprised completely of refugees.
Shawn Levy and his 21 Laps banner is teaming with Sight Unseen — the banner behind the Toronto International Film Festival title Bad Education — for the real-life soccer drama Shared Wisdom.
Based on an article written by Anna Katherine Clay — and described as being in the vein of Friday Night Lights and Hoosiers — the true story follows the 2017 Margaret Long Wisdom High School boys soccer team in Houston. Comprised completely of refugees from four different continents, most of whom didn't speak English or one another's language, the Wisdom High Generals went on to win the regional championship and make it all the way to the Texas state semifinals with a final season record of 24-2-3. www.thehollywoodunlocked.com/putlockers-hd-watch-bad-boys-for-life-2020-online-full-for-free
Head coach Fidel Andrade, an alum of Wisdom and war veteran, played a central role in bringing them together despite impossible challenges along the way. Throughout the season, players and their families had to face the threat of deportation, among other obstacles both personal and global.
Kyle Patrick Alvarez will direct Shared Wisdom from a script by Alan Fox.
Levy and Dan Cohen are producing the pic for 21 Laps, along with Eddie Vaisman and Julia Lebedev of Sight Unseen, which will also finance. Becca Edelman and Rachel Jacobs will oversee for each company, respectively.
21 Laps, repped by WME and Ziffren Brittenham, has such upcoming feature projects as the Levy-helmed Free Guy for Fox, due out July 3; Paramount's Monster Problems; and the Netflix horror film There's Someone Inside Your House. 
Sight Unseen, which is heading to the Sundance Film Festival with the Justin Simien feature Bad Hair, is repped by Endeavor Content and Paul Hastings.
Alvarez's feature credits include Child of God and The Stanford Prison Experiment, and he most recently took over directorial duties on the second season of Amazon's Homecoming. He is repped by UTA, Media Talent Group & attorney Gregg Gellman.
Fox, who has an untitled Charlie Chaplin feature which is set up at TriStar and Amy Pascal, is repped by Grandview.
Putlockers-[HD]-Watch! Bad Boys for Life [2020] Online Full For Free
Escribe tu comentario
Comentarios
cuáles son los 41 automóviles más inseguros que se venden en México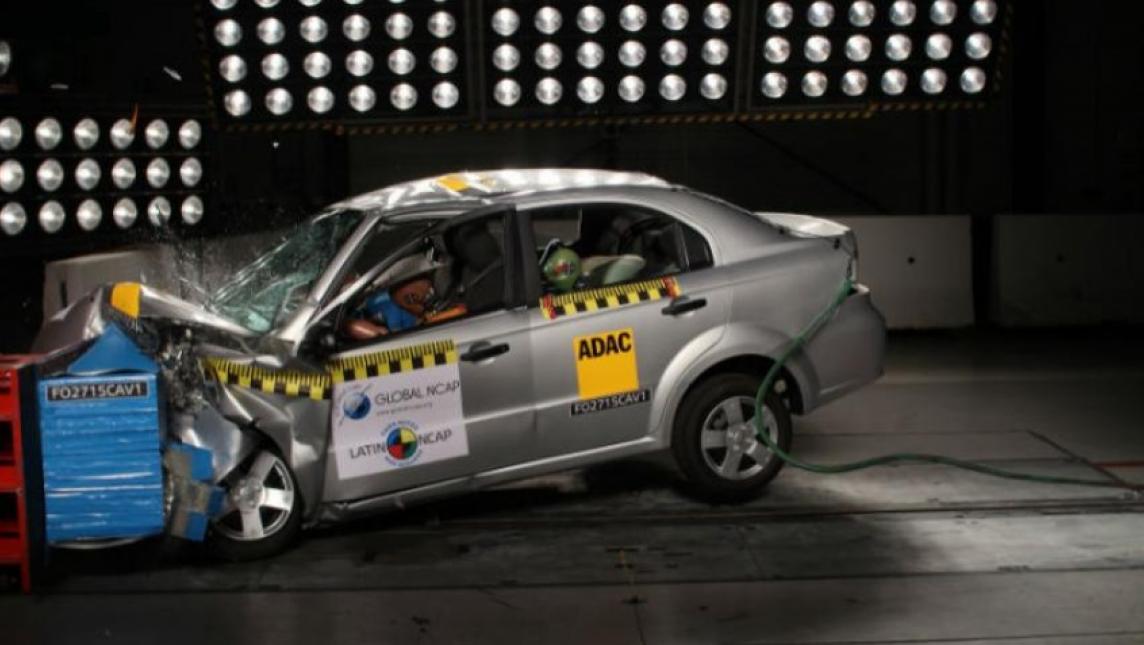 Con el inicio de 2020 —sin entrar al debate sobre si empieza o no una nueva década— la conversación en el mundo de los autos a nivel global gira en torno a coches eléctricos, autónomos y conectados con la infraestructura. En México, sin embargo, antes tenemos una asignatura pendiente: la seguridad.
México vive un rezago importante en materia de seguridad en los autos. Recientemente se volvió obligatorio que los modelos que se incorporen al mercado incluyan bolsas de aire frontales y frenos ABS; en otras regiones del mundo, elementos como ABS, seis airbags, freno autónomo de emergencia y control de estabilidad son obligatorios desde hace años.
En México todavía hay tres modelos sin frenos ABS en sus versiones base: Hyundai Grand i10, Dodge Attitude y Nissan March.
El control electrónico de estabilidad (ESC) es un sistema que frena las llantas de manera selectiva para ayudarnos a mantener la trayectoria y evitar que el auto pierda el control en maniobras de emergencia. En Estados Unidos es obligatorio desde 2009 y en Europa se incluye en todos los autos desde 2014.
Latin NCAP, organización responsable de evaluar la seguridad en los autos de nuestra región, siempre hace una recomendación: nunca comprar autos sin control electrónico de estabilidad. Siguiendo su consejo, e independientemente de la evaluación de su estructura o el número de bolsas de aire, buscamos esos autos que Latin NCAP recomienda no comprar porque no llevan ESC.
BAIC D20
BAIC X25
Chevrolet Beat
Chevrolet Spark (transmisión manual)
Chevrolet Aveo LS y LT
Chevrolet Tornado
Chevrolet Cavalier LS (transmisión manual)
Chevrolet Trax LS
Dodge Neon SE y Sport
Dodge Attitude
Fiat Mobi
Fiat Uno
Fiat Palio Adventure
Honda Fit
Honda City
Hyundai Grand i10
JAC J4
Mitsubishi Mirage
Mitsubishi Mirage G4 GLX (transmisión manual)
Mitsubishi L200
Nissan March
Nissan V-Drive
Nissan Sentra 2019
Nissan NP300 (es opcional en toda la gama)
Peugeot 301 (Active gasolina)
RAM 700
Renault Logan
Renault Kwid
Renault Kangoo (Intens)
Renault Duster
Renault Oroch
Suzuki Swift GLS y GLX
Suzuki Ciaz
Suzuki Ignis
Suzuki Ertiga GLS
Toyota Avanza
Toyota Hilux
Volkswagen Gol
Volkswagen Polo
Volkswagen Vento
Volkswagen Saveiro
Fuente: NVI Noticias
Escribe tu comentario
Comentarios